We fill new and existing prescriptions in-store, by phone, online, and with our mobile app.
Transfer your prescriptions to our pharmacy using our simple and secure online transfer form.
Visit us in store or get in touch with a member of our pharmacy staff. We're always happy to assist you.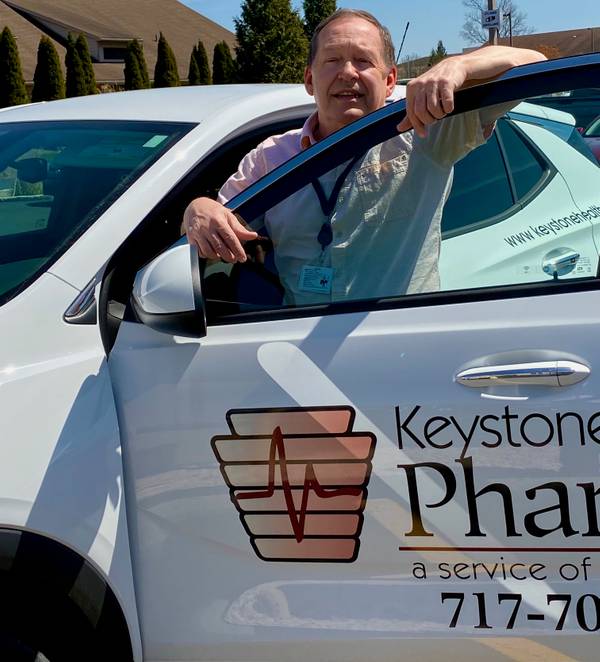 What's New at Keystone Pharmacy
Keystone Pharmacy welcomes its newest employee Don. He will be our dedicated delivery driver, taking over for Mary (a fan favorite). The addition of Don will allow us to increase our delivery times to include morning hours (10 AM to 3 PM) and return Mary, a certified pharmacy technician, to the pharmacy where she will continue to take care of you. When Don is not behind the wheel of the delivery vehicle he can be found working with adults with intellectual disabilities, a job he has been doing for the past seven years. He is excited to meet all of our wonderful customers and bring Keystone Pharmacy to your doorstep. We think Don is a joy to work with and we believe you will think so too.
Become a Pharmacy Insider
Subscribe to our newsletter for promotions, health news and savings

Download Our Free App.
Your health information in one place.

✓ Refill 24/7 »
✓ Set Reminders »
✓ Save on Medications »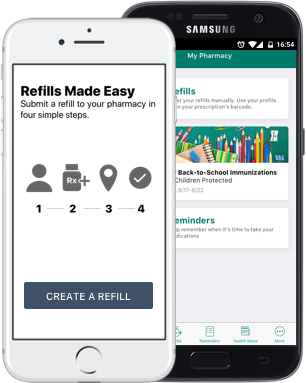 Haylei M.
"The staff at keystone pharmacy deserve 1 million stars! They are always so kind! I had a sick child and they brought out my medicine to me car so I didn't have to get them out in the cold. This will be my forever pharmacy! Thank you all for being so great and going above and beyond."

Susan M.
"The staff is fantastic, and I haven't had any issues whatsoever. I left CVS because they were an absolute disaster. So glad I found a pharmacy that actually cares about providing great customer service."

Chris C.
"Helpful staff and are pretty quick in my experience. Only reason it's not a 5 star is I'd like some limited hours for Sundays. Even a few hours help those of us not miss med doses when Saturday has such limited hours."
Keystone Pharmacy combines high quality products with personalized care. Our staff will be happy to help you with any questions you may have.
We offer a wide variety of services including conventional prescription filling, immunizations, medical equipment, free delivery and much more.
Check out our weekly health news blog, or subscribe to our newsletter and receive updates on health articles, promotions, specials and much more.

We'd Love to Hear From You
At Keystone Pharmacy, we're committed to helping you live a healthier life. Our pharmacy staff would be happy to help you with any questions you may have.